SOTHYS: TAKE SOTHYS LEGACY HOME
Promo Period :
13 Aug 2021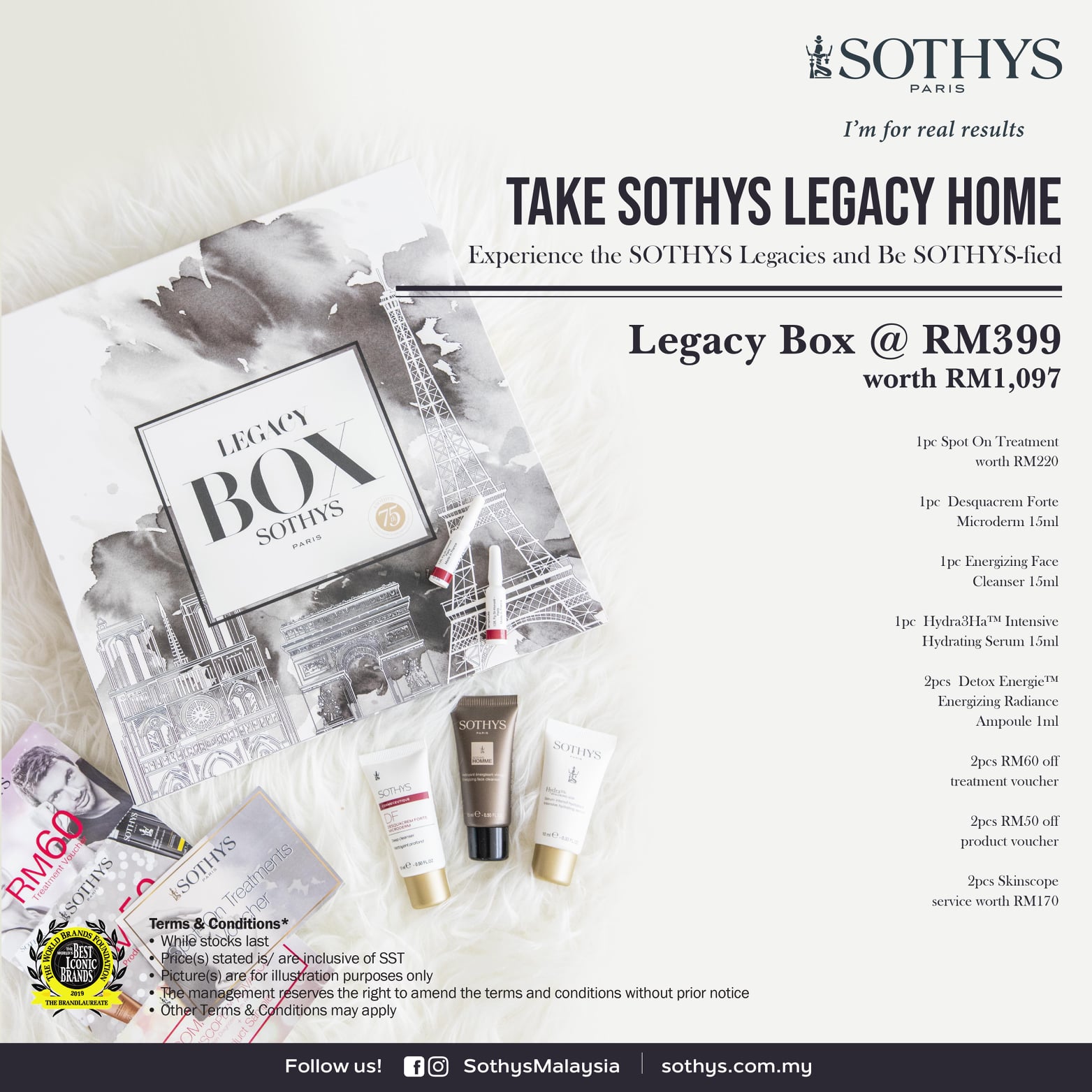 Wondering what to send to your loved ones as a TLC package? SOTHYS Legacy Box might be the right gift for your loved ones! Suitable for both him & her.
Inside the Legacy Box retailing for RM399 (worth RM1,097) you'll find:
- Spot On Treatment Gift Voucher (worth RM220)
- 2 pcs Detox Energie Ampoules 1ml
- 1pc DF Desquacream Forte Microderm Cleanser 15ml
- 1pc Energizing Face Cleanser 15ml
- 1pc Hydra3Ha Intensive Hydrating Serum 15ml
- 1pc RM60 off treatment voucher
- 1pc RM50 off Product voucher
- 1pc Skinscope Analysis voucher
Whatsapp us for more enquiry or to purchase.
https://wa.me/60380817289