Starbucks: Autumn Beverage
Promo Period :
12 Sep 2023
-
01 Oct 2023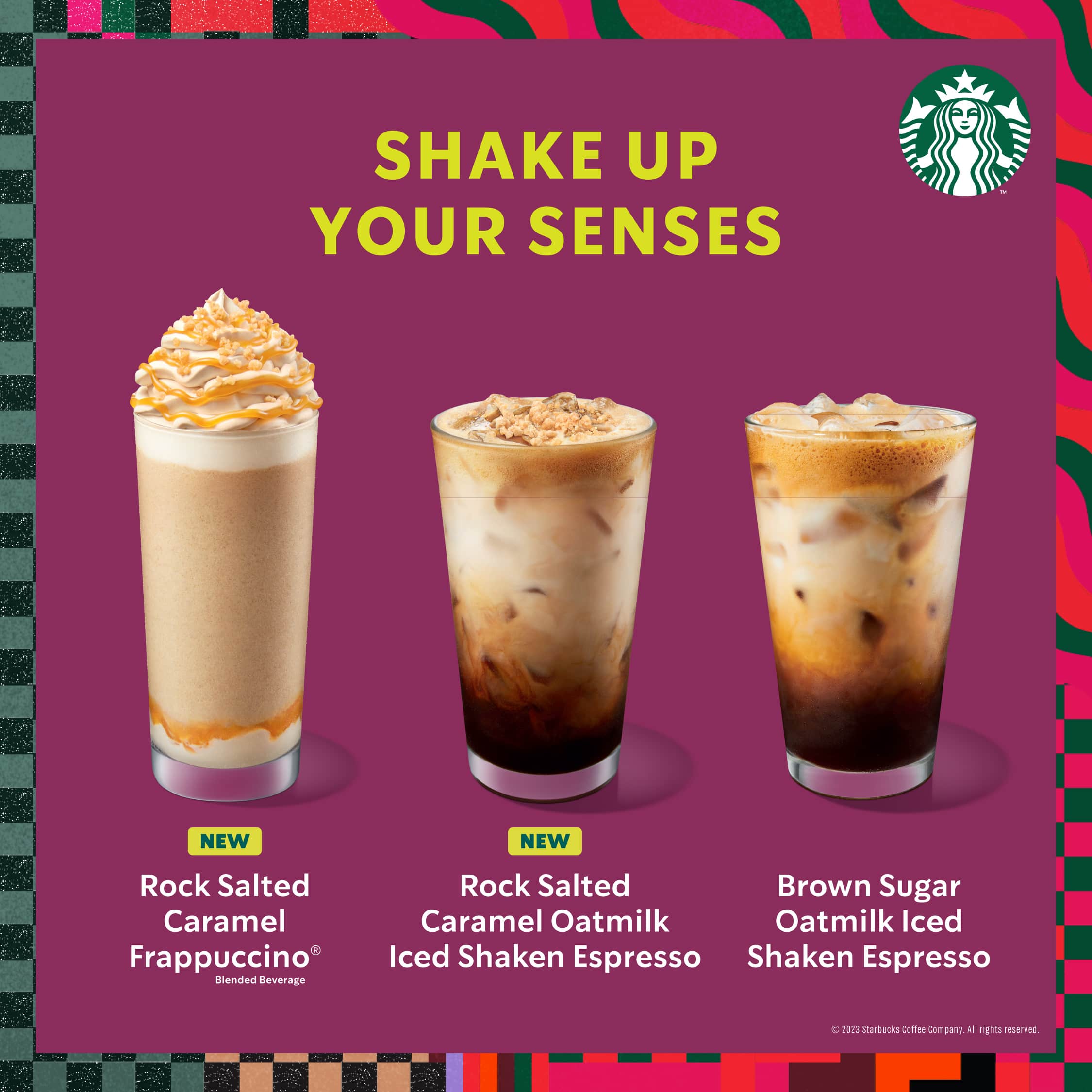 It smells like Autumn is here
Get ready to #ShakeUpYourSenses with your returning favorite - Brown Sugar Oatmilk Iced Shaken Espresso and the all-new Rock Salted Caramel Oatmilk Iced Shaken Espresso!
Sip on the bountiful mix of velvety salted caramel, earthy sweet oatmilk and a refreshing touch of smooth Signature Espresso. Definitely a perfect combination of flavors that you don't want to miss!
PS: Also available in Frappuccino version
#StarbucksMalaysia